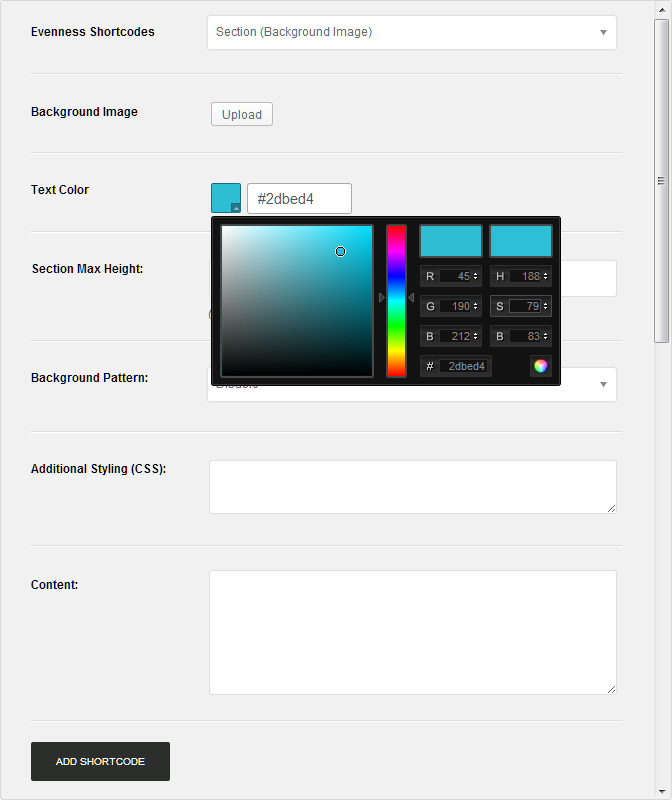 Intuitive Shortcode Generator
With Evenness Shortcode Generator there is absolutely no need to remember shortcodes that come with this theme. You can quickly and easily built your own custom pages using all the various shortcodes that you can customize directly from our intuitive shortcode generator. Just about any element you see on our demo is a shortcode that you can insert on any page.

Don't miss your chance! Buy this theme!