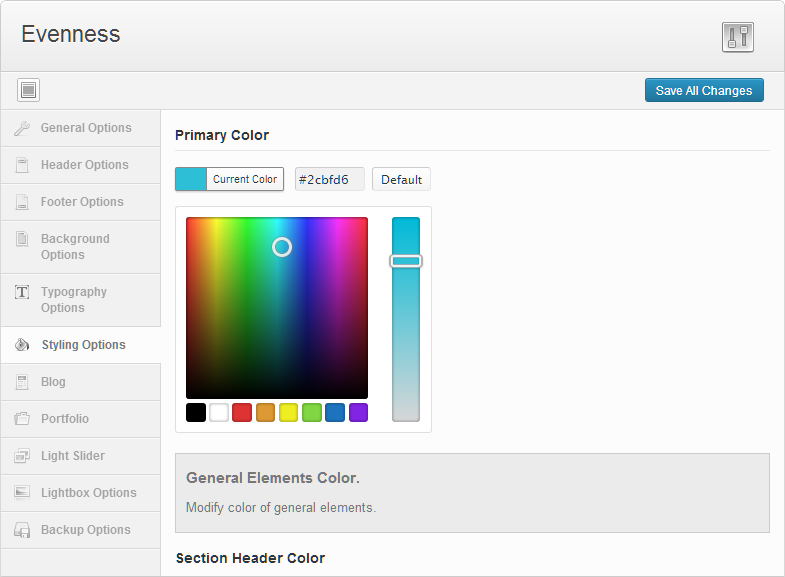 Unlimited Available Colors
With Evenness backend color selectors you can quickly and easily change the color throughout the entire theme or create your own skin! Feel the real flexibility that Evenness provides to you when it comes to the aspects of modifying design and building your own skins.

Don't miss your chance! Buy this theme!